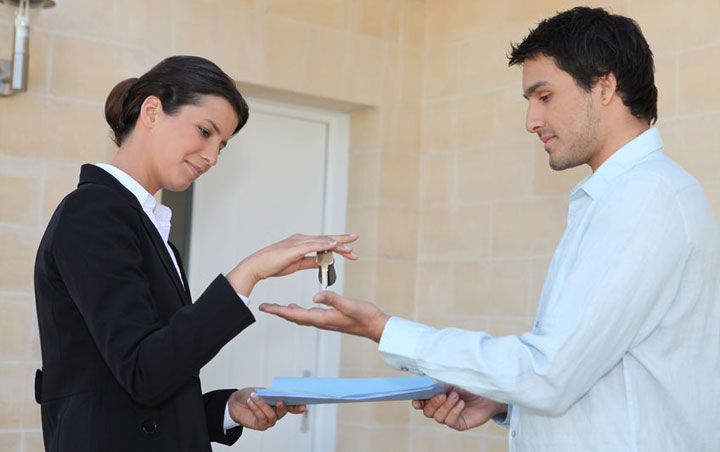 A Buy-to-Let, or BTL, Mortgage is used by those who are looking to purchase a building or flat with the intention of renting to multiple tenants. These mortgages differ from residential mortgages in that the lender supplying the BTL Mortgage will require a surveyor to attest to the estimated amount of income the borrower is likely to receive.
This estimate is usually the biggest contributing factor to whether or not an application will be approved and how much funding they will receive.
What do Buy-to-Let Mortgages Offer?
Lenders who extend BTL Mortgages generally do not offer more than 75 percent of the property's value, although some lenders have been known to offer up to 80 percent. The main reason for this percentage is that properties requiring a mortgage usually have no tenants and the individual borrowing the money currently has no rental income.
Most borrowers who use this type of financing and renting properties are usually doing so to keep their own residential property and mortgage in tack. Lenders are aware of this, making it higher risk, which is why they tend to loan only a percentage of the property's value.
Do I Need to Show a Personal Income Statement?
Generally, Buy-to-Let Mortgages and purchases are made on a self-financing basis – this means that as long as there is sufficient rental income from the property, there is less importance placed on the borrower's personal income. Lenders will sometimes require a minimum personal income in order for them to properly assess the risk of the borrower and to extend an applicant a loan.
Conventionally, however, if the income for the property that is being rented is between 125 percent and 130 percent of the calculated monthly BTL Mortgage payment lenders are comfortable extending an offer.
What about Self-Certification Remortgages?
For those who are looking to remortgage their property, it may be a better option to research and secure a cheap secured loan. Secured loans provide individuals with quick funding when they need it and can be easier to obtain then applying for a Self-Certification Remortgage.
Then, when property prices recover, those applicants can seek better, more affordable loan options such as a Buy-to-Let Mortgage. Higher loan to value ratios can help borrowers' secure lower, fixed interest rates on mortgages that will help to put them in a better financial position.
Can I Qualify for a Buy-to-Let Mortgage, Even with Bad Credit?
It is no secret that applicants who have poor credit or a poor credit history are considered to be a higher risk to lending organisations. This also holds true for lender who work in Buy-to-Let Mortgages. These applicants can still qualify for a BTL Mortgage, but it is usually at a much higher rate than what if offered to applicants who have fair or good credit.
It may also be difficult for these applicants to secure a high percentage of the rental property's value. In these types of circumstances, it is always best to consult with a knowledgeable mortgage broker to see what options may be available.