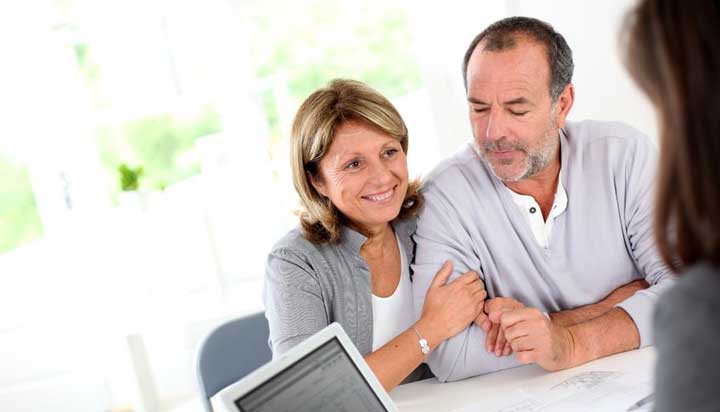 Acquiring a mortgage for those over the age of 50 has traditionally been a difficult process. But, with advancements in technology and the medical field, we are all living and working for longer periods of time, meaning we are earning more.
Although this makes the process of acquiring a mortgage easier in some respects, it can still be a tricky process – it is possible to secure a mortgage over the age of 50, but there are often some strings attached.
Considerations for Mortgages Over 50s
More recently, banks have begun to offer more appealing mortgages for those applicants over the age of 50 – this is due to the fact that banks have realized there is the potential to make money in this particular field.
There are many reasons why an individual over the age of 50 may want to secure a mortgage, such as never having the opportunity to own a home or being able to restructure an existing mortgage to save money. Whatever the reason is, mortgage brokers will want to know, "why now?"
In addition to wanting to know why an individual over 50 is looking for a mortgage, brokers will also want to know if the applicant can afford the mortgage. For those who are still working, they will need to provide proof that their income will be substantial enough to cover the payments.
For those who are approaching retirement, they will need to prove they have the funds that will be needed to keep the mortgage in good standing either through personal savings, pension payments, or investments.
Although we are living longer, mortgage companies will still need to verify the applicant is able to pay off the mortgage in the allotted amount of time. Most insurance companies have a maximum age limit of 75 or 80, so the applicant may have to prove they are able to pay off the entirety of the mortgage within a shorter amount of time.
Additionally, the mortgage broker may ask the applicant to appoint a backer who will then be responsible for the mortgage payments should the applicant pass away.
Types of Mortgages Available
Before you begin comparing mortgages companies and offers, it is important to think about what you need and would like to have in a mortgage. Individuals should ask themselves a couple of key questions when researching mortgage options, including how much funding is needed, what is the loan to value ration they are comfortable with and would a shorter or longer initial interest rate period fit better into my financial budget. These answers will help to determine what type of mortgage is the best fit.
Additionally, individuals will need to decide what type of payments they wish to have. Do you prefer set, consistent monthly payments, also known as fixed rate? Or are you comfortable with the gamble that is associated with changing or variable rate payments?
Your financial situation and income during the mortgage period will often determine the answer to this question – if you are on a tighter budget, fixed rate may be the way to go, but if you have the financial flexibility, variable rate may be more beneficial.
Comparing Mortgage for Over 50s
Once it has been determined what the individual is looking for in a mortgage, it is time to begin comparing different lenders and options. Many mortgage offers, regardless of the applicant's age, will come with extras or add-ons that should be taken into account when making a final decision.
The most important aspects to consider would be the duration of the mortgage, whether or not you wish to pay a mortgage product free, and whether you desire a fixed initial interest rate or tracker initial interest rate.