WILLOW MORTGAGES
​​Home | Contact | About | Quote |
​Finding The Best Mortgages For Those Over 60
Finding The Best Mortgages For Those Over 60
The Willow Team Are ​At Hand To Assist
Click Here to Get Started!home
For those individuals over the age of 60, looking for a mortgage can often be a daunting task. Since these individuals are in the later years of their lives, there is often a fear that the options made available to them will be slim or too expensive for their budget.
Although this may be the general consensus, it is important to know that being informed and doing proper research can be a huge help in finding companies that see these individuals as low risk and secure affordable mortgages over the age of 60.
Recent advancements in the medical field have seen individuals living longer, healthier lives – this means they are working for a longer period of time and earning more money throughout their lifetime. Most insurance companies have not adapted to this trend and have not made adjustments for the new life expectancy of humans.
In fact, many insurance companies have made attempts to lessen their risks of supplying mortgages for older people by lowering the maximum age of potential clients.
Age, Retirement, and Your Mortgage
As mentioned early, many lenders and mortgage providers have very strict age limits when it comes to obtaining a mortgage or remortgage.
Although the Financial Conduct Authority has no rules or guidelines on this subject, individual companies set forth these restrictions based on the amount of risk they are comfortable dealing with.
​No Hidden Fees · UK Specialists · Exclusive Products · 40 Second Form:
Step ​1​
user
In many cases, lenders will not offer mortgages with terms that run beyond the individual's expected date of retirement – some companies will, but only slightly longer.
These age limits put older individuals in quite a tight spot – without being able acquire a new remortgage deal, individuals are stuck dealing with their original mortgage terms and, in many cases, this means being stuck with variable rate monthly payments or other unsatisfactory terms.
Finding a brand new mortgage can be just as difficult – individuals often need a very large deposit and decent income to convince the lender to allow the mortgage even at the individual's older age.
What Can Help Your Chances?
Even though there are strict parameters around applying for a mortgage over 60, there are a few things that can be done to help increase the chances of the mortgage being approved. First, it is important to have a deposit saved, especially if you are in need of a mortgage with a low Loan to Value ratio.
In addition to having the funds for a deposit, the borrower will also have to show his or her ability to repay the loan – keep in mind that those receiving a pension will often have more income stability in the eyes of the mortgage company than those who are still earning by being out in the work force.
Types of Mortgages Available for those Over 60
With the strict age limit imposed by many mortgage lenders, it may be hard to believe there are different lending options available to older individuals. The good news is that there are a number of different mortgages that someone over the age of 60 can qualify for – choosing the right one will come down to what the individual is looking for in a mortgage, what payments they are able to make and how long they wish to make payments on the loan.
Here are some of the available mortgage options:
​
Interest Only Mortgages may be a good choice for those who are on their way to retirement. For these types of loans, the borrower will only pay the interest on the mortgage until it matures. ​Once the mortgage has hit maturation, the full amount of the loan will become due – most individuals use their retirement bonuses to make this payment.
Willow – ​Mortgages For Over Sixties
​Types: Fixed Rates, Tracker Rates, Variable Rates, Capped Rates, Discount Rates – Vast Lender Panel
For those individuals who become unable to pay the final bill, they may need to reconsider their options and possibly extend the mortgage to a longer term.
Buy to Let Mortgages are most traditionally used by landlords and those in the property management field but are still made available to those individuals over the age of 60.
It is sometimes hard to get these types of mortgages approved for older individuals – being able to supply a large deposit and proving a stable income can definitely increase the chances of getting this type of financing secured. Lenders prefer to offer individuals this type of loan simply because the repayment terms are much shorter.
How to Compare Mortgages Over 60
Once an individual has decided how much funding is needed and what type of loan structure works best, it is time to begin comparing different lenders and loan offers. Make sure you are comparing similar plans with each lending institution – much like "comparing apples to apples" this will help to determine what the best deal truly is.
Also, consider working with a knowledgeable mortgage broker. Brokers are often helpful in explaining different offers, explaining long-term benefits and making a final decision.
Alternative Options
In some cases, taking on a mortgage may not be feasible for an older individual, based on a number of different reasons. Luckily, there are some other ways to increase cash flow without having to apply for a mortgage you cannot afford or do not want to have.
For example, downsizing the home to a smaller property or apartment is a great way to help straighten out finances – by selling your current home, you are able to pay off an existing mortgage and/or bills and move into a smaller space with a much more manageable property and less expensive bills.
You can also release the equity that is in the current home. This process allows you to withdraw value from the property as a lump sum ,which can then be used to pay off debts, complete home renovations, or make other purchases.
Although this can be an expensive way to increase cash flow, the money will then be paid back when the house goes up for sale and is subsequently purchased. This helps avoid applying for a new mortgage, which may be more costly.
Open On Weekends · Trusted Brokers · Free Free Assistance · National Team · We Search For You
​contact willow Today…
​Over 55 And Or Retired? We've No Upper Age Limit On Our Mortgage Range. Expert help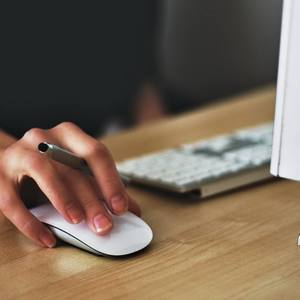 ​Over Sixties Mortgage and Remortgages ​Help
Our friendly FCA-Qualified advisers will help you get the right product for your circumstances.
Turned down? Willow have lenders who will look at any circumstance.
Willow Mortgages Are Here To Help
Say Hello To Super-Fast Mortgage Assistance. Get Help Online In Minutes. Start Now!
Get in touch todaychain
Site Departments:
[wpu_silo links='10']
​
| Willow Mortgages Home | Terms | Privacy | Site Map |
Call Us Today: 0203 129 4708
​329-339 Putney Bridge RoadLondonSW15 2PGUK